FreeDB.TECH
We, Will, Provide You a Free Mysql Database Which you can Access Remotely from Mysql Workbench or Web Applications.
DATABASE STORAGE
FreeDB Offers You a Free Remote Mysql Database Storage up to 100MB. If You want extra storage you can purchase our Premium Service.
Free Mysql Database With Remote Access
Our Database Is Quick And Easy To Setup You can get access to your database Remotely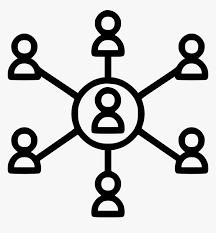 Unlimited Connections
Right Now there are no such limits on MySql Connections But we always suggest our users utilize fewer connections so it won't degrade the performance on a higher server load.
About Us
The Idea Of Creating This Website Was Help Users To Test Their Applications, Websites, Or Servers. On The Internet, There Are Multiple Other Options Are Available, But Most of them. We tested aren't Even Close To Reliable at Freedb. We Are Trying to Create a Platform Which Can Help Developers/Users For Their Database Needs and that too at Free of Cost.
Come Forward and Help Us Keep This Free Service Alive.
How to Create Free Mysql Database On Freedb?
Our Mysql Database Setup is Quick & Easy
Step1) You Have To Register For Account First.
Step2) After Registering You Will Recieve Verification Email Verify Your Email
Step3) After Successful Registration And Verification You Will Be Redirected To Login Page
Step4) After Logging in to the dashboard you will see a simple form to create your Database just fill up the required details
Step5) Hooray You have just got your free remote MySQL database which you can use in your WordPress, Game Servers, Rest Api, and Various Other Development Platforms
Frequently Asked Questions
What Mysql Version FreeDB Is Using ?
FreeDB is Using Mysql 5.7 and Phpmyadmin 4.6.6
Where Is Freedb Server Located ?
FreeDB Server is Located In Europe
What's The Maximum Size Of Mysql Database You Can Store?
You Can Store Upto 100 MB
How Many Mysql Connections Does FreeDB Allows?
FreeDB Doesn't Have Any Mysql Connections Limits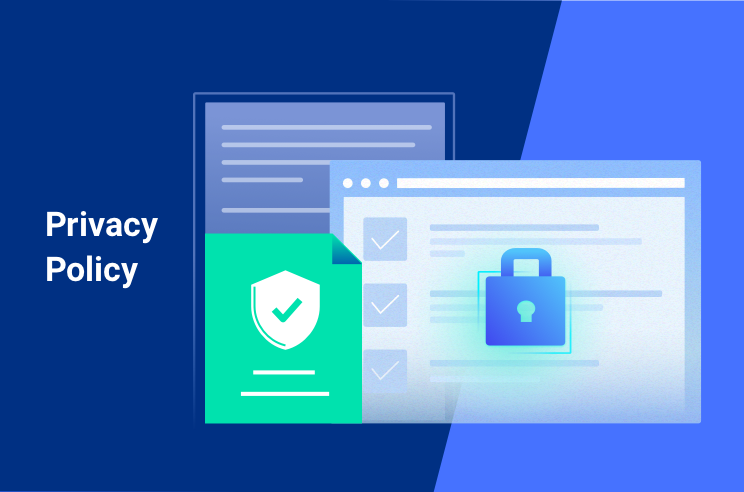 We are driven by values
We Offer you Various Features to make your Database Connections Smoother.
However, We Do Have Limitations. Do Check Our Terms & Conditions For More Information
Our Reviews
We are Recommended By Popular Websites Like Blogrocket, Freefordev and JoomGuide
Checkout LogRocket Article: Node.js, Express.js, and MySQL: A step-by-step REST API example
Checkout FreeforDev : If you are Dev this website is Gem For You FreeForDev
Checkout Joomguide : Joomguide – Beginner's Guide to Web Applications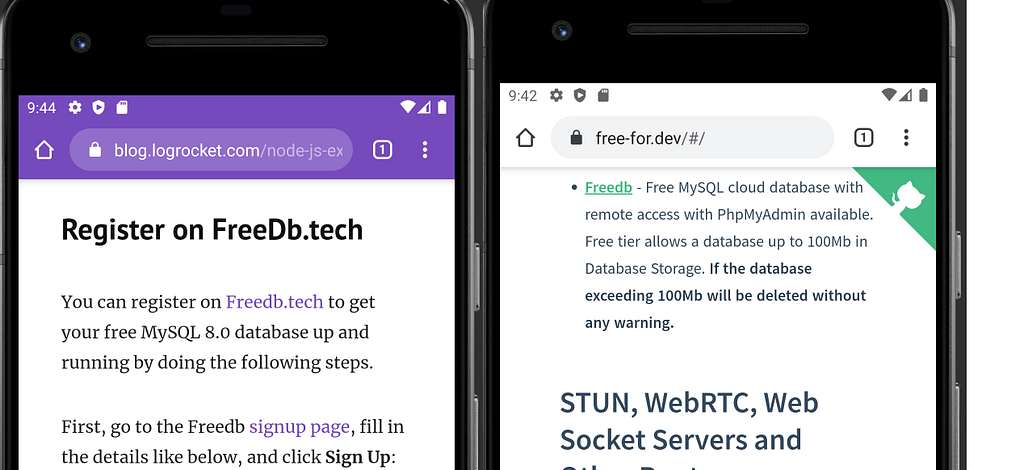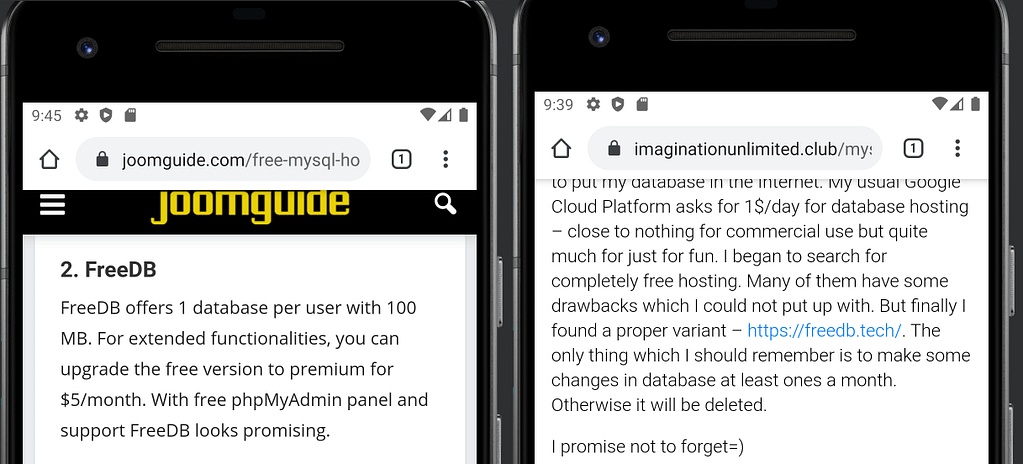 "No questions so far thank you for providing a free database"
-St Petersburg, Russia
"thank you for your valuable response am happy with your services"
-Ahmedabad, India
"Thanks to you, I made my school project from computer science! I really appreciate your efforts to make database accessible!"
-St Petersburg, Russia
Contact Us
If you have any questions regarding anything or want to give feedback feel free to contact us we will be happy to hear from you
support@freedb.tech